说明

点击数:164
Motherboards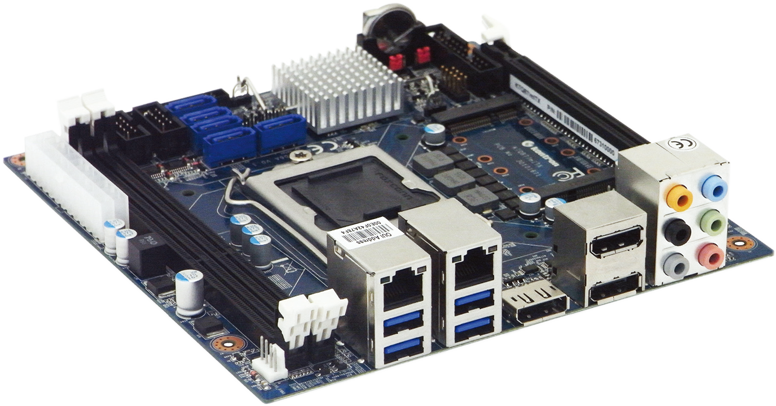 RT Embedded offers a broad range of high quality longevity motherboards from Mini-ITX to full size ATX, covering Embedded and Server market. This variety of motherboards serves the different needs of our customers in almost all applications. These motherboards are based on newest processors and chipset platforms, and utilize Intel advanced technology components.
These longevity motherboards follow international industry size standards with well-defined mounting holes and standard I/O bracket areas. In addition, RT Embedded offers many value-added services like detailed documentation, display support and complete life-cycle management. The Embedded and Server motherboards offer up to 8 years product availability from the release date, based on embedded key components. In applications where permanence and risk avoidance must be optimized, RT Embedded's experience in a variety of markets leads customers to the solution that meets their critical programming and cost objectives.
Mini-ITX
Mini-ITX is the new compact standard motherboard form factor which is mechanically compatible with ATX motherboards. RT Embedded offers Embedded Mini-ITX motherboards with long life and many industrial features.
Flex-ATX
Flex-ATX is a Micro-ATX compatible small factor motherboard standard. Micro-ATX Motherboards use the same power connectors as ATX Motherboards and are compatible with CPUs from major manufacturers.
ATX
ATX-Motherboard is a well accepted PC standard for all types of PC systems. RT Embedded offers a variety of ATX-Motherboards from Pentium-M based low power solution to latest Pentium 4 based solutions to use in industrial applications.
COM Express®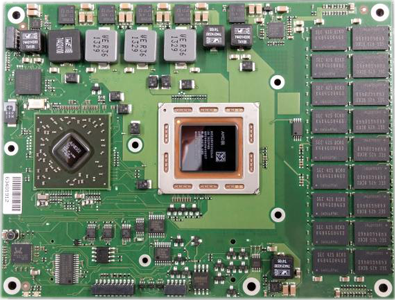 COM Express® defines standardized form factors and pin-outs for Computer-on-Modules. The standard includes the mini form factor (84 x 55mm), the compact form factor (95 x 95mm) and the basic form factor (125 x 95mm).
The COM Express® pin-out Type 6 is a versatile standard offering a broad range of I/O interfaces including intense graphics support, Digital Display Interfaces (DisplayPort, HDMI) and super-fast USB 3.0 to serve all kind of different application requirements of the various market segments
The new COM Express® pin-out Type 7 is a complementary specification to the existing Type 6 pin-out. It is replacing the graphics support by offering multiple 10GbE-KR ports and defining 32 PCIe lanes. The Type 7 is an ideal definition to design server-grade platforms for applications requesting high data and network throughput.
The new COM Express® pin-out Type 10 definition in the mini form factor (84 x 55mm) is well-suited to match the feature and performance requirements of the segments of the embedded market delivering ultra-small solutions.
COMe Basic
COMe Basic modules with a 125x95 mm footprint and pin-out types 2, 6, and 7
COMe Compact
COMe Compact modules with a 95x95 mm footprint and pin-out types 2 and 6
COMe Mini
COMe Mini modules with a 84x55 mm footprint and pin-out type 10
Interfaces
COM Express® defines up to 440 interconnect pins between the COM Express® module and the carrier board. Older interfaces such as PCI, parallel ATA are supported with legacy Type 2 modules. Type 6 modules feature additional PCI Express® 2.0 Lanes, USB 3.0, 3 DisplayPort/HDMI outputs and no longer multiplexes the PEG port with graphic signals.
Server-on-Module
The newly introduced Type 7 pinout was generated to enable server class applications. It features up to four 10 Gb Ethernet ports and up to 32 PCI Express lanes. It's designed for headless operation. It does not support any video or audio interfaces but allows for out-of-band management.
Customization
COM Express® is a legacy free standard. Legacy interfaces or custom features are generated on a customized carrier board.
Size
COM Express® describes four different sizes. The low power Type 10 modules are implemented utilizing the Mini (84x55mm²) size. Type 6 modules are implemented for Compact (95 x 95 mm²) and Basic (95 x 125 mm²) form factors while Type 7 modules are currently only available in Basic size. The Extended (155x110 mm²) size is a potential extension for Type 7 modules.
GPIO
COM Express® defines freely usable general purpose inputs and outputs.
Thermal Design
The COM Express® definition includes a heatspreader that acts as a thermal interface between the COM Express® module and the system's cooling solution. All heat generating components are thermally conducted to the heatspreader in order to avoid hot spots. The heatspreaders and cooling solutions for the high power modules utilize congatec's patented high efficient flat heat pipes in order to allow for maximum performance and highest reliability.
PCI Express®
COM Express® offers up to 32 PCI Express® lanes. This allows the customer to equip their embedded PC application with the next generation of PC performance. PCI Express® is a low pin count interface with maximum bandwidth per pin. PCI Express® is defined for a maximum bandwidth of up to 8 GBit/s per lane and direction.
Video Output
Common video outputs for COM Express modules are LVDS for direct flat panel support and up to 3 DDIs (Digital Display Interfaces). Each of the DDI can be switched to TMDS (for DVI or HDMI) or DisplayPort. Future Type 6 modules will also allow for an embedded Displayport. This eDP interface will be multiplexed with the LVDS A channel. Type 7 modules are designed for headless use and does not support direct video outputs.
ETX
ETX® - Highly integrated, PC-compatible embedded modules based on x86 CPU architecture – all that on the standard for custom designs (95 x 114 mm). Full featured Multimedia PC based on AMD® processors.
Concept:
Proven, widely established long life standard for X86 based computer modules using the ISA bus.
Benefits:
Mature Standard
Widely accepted and spread in the markets
Easy replacement for existing, ISA-based solutions
Native ISA support for legacy expansion cards and applications
Interfaces:
| | |
| --- | --- |
| Item | Q'TY |
| USB 2.0 | 4 |
| ISA Bus | 1 |
| PCI Bus | 1 |
| Audio In/Out/Mic | 1 |
| IDE | 1 |
| Ethernet 10/100 | 1 |
| SM Bus | 1 |
| I²C Bus | 1 |
| VGA | 1 |
| TV Out | 1 |
| LCD | LVDS or TTL |
| Serial | 2 |
| LPT / Floppy | 1 |
Connector:
4x 100 pin Hirose